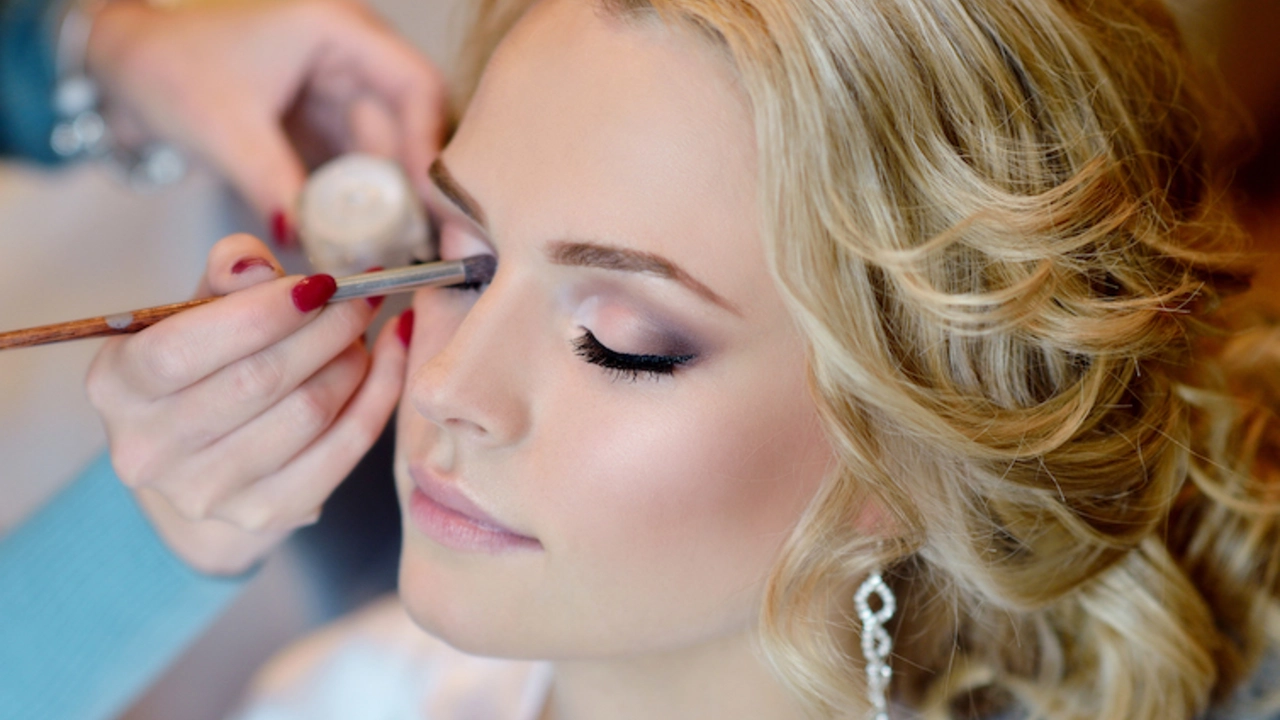 Understanding Your Skin Type
Before we delve into the best bridal makeup tricks, it's important to understand your skin type. This is because different skin types require different types of makeup and skincare routines. For example, those with oily skin might prefer oil-free or matte products, while those with dry skin might opt for hydrating or dewy products. Understand that your skin type may also change according to the season, hormonal changes, or even stress. Knowing your skin's needs will help you choose the right products to achieve flawless bridal makeup.
Pre-Wedding Skincare Routine
One of the best bridal makeup tricks starts well before the wedding day – it's all about skincare. A good skincare routine can make a significant difference in how your makeup looks and lasts. Start by cleansing your face with a gentle cleanser suitable for your skin type. Follow this up with a toner to balance your skin's pH levels and a moisturizer to hydrate and soften your skin. Don't forget to exfoliate once a week to remove dead skin cells and give your skin a fresh glow.
Choosing the Right Makeup Base
Choosing the right base for your bridal makeup is crucial. A good base will ensure that your makeup stays put throughout the day. If you have oily skin, consider using a mattifying primer. On the other hand, if you have dry skin, a hydrating primer might be more suitable. Your foundation should match your skin tone perfectly. Remember to blend it well into your neck and chest to avoid any color discrepancies. Also, consider using a setting powder to lock in your foundation and concealer.
Highlighting and Contouring
Highlighting and contouring can make a world of difference in your bridal look. Done properly, these techniques can define your features and add depth to your face. Use a contouring product that is two shades darker than your foundation to define your cheekbones, jawline, and nose. Highlight the high points of your face like your cheekbones, brow bone, and the bridge of your nose to bring those features forward and add a glow to your face.
Brow and Eye Makeup
Never underestimate the power of well-groomed brows and stunning eye makeup. Brows frame your face and can radically change your appearance, so keep them neat and filled. As for the eyes, consider using waterproof mascara and eyeliner to prevent any smudging. Use eyeshadows that complement your eye color and wedding outfit. Remember to use an eyeshadow primer to ensure your eyeshadow stays put all day.
Choosing the Perfect Lipstick
Lipstick can brighten your face and pull your entire look together. When choosing a lipstick for your wedding day, consider the shade, finish, and staying power. The shade should complement your skin tone and match your outfit. The finish could be matte, satin, or glossy, depending on your preference. Also, consider using a long-wearing lipstick or lip stain to ensure that your lips look perfect throughout the day.
Setting Your Makeup
One of the most important bridal makeup tricks is setting your makeup. After all your hard work, you don't want your makeup to move or fade throughout the day. Consider using a setting spray to lock in your makeup and keep it looking fresh and flawless. Choose a setting spray that is suitable for your skin type for the best results.
Practice Makes Perfect
Don't leave your bridal makeup to chance. Practice your makeup look several times before the wedding. This will give you the confidence you need on your big day and will also allow you to perfect your techniques. Remember, it's not just about looking good, but also feeling comfortable and confident in your makeup.
Emergency Touch-up Kit
Last but not least, always have an emergency touch-up kit with you. This should include blotting sheets, lipstick, concealer, and setting powder. Having these items on hand will allow you to quickly fix any makeup mishaps and keep you looking your best all day.